Employment Services for People with Disabilities
Employment Services for People with Disabilities
We're committed to helping you remove barriers to get the job you want. Our programs and services have helped hundreds of individuals with disabilities – youth and adults – find meaningful employment. We're here to empower you to grow and reach your full potential.
Expect to receive one-on-one support and an individualized plan to gain connection to the workforce. This includes:
Assessing your skills and work experience
Job placement
Job coaching
Services are offered in partnership with State Vocational Rehabilitation Services and school districts in Ohio and Northern Kentucky.
Project SEARCH
If you're a high school student with disabilities and are nearing graduation, you can benefit tremendously from involvement in Project SEARCH. We're so honored to have been selected a Project SEARCH site more then 10 years ago. This national school-to-work program provides entry-level work experience in business settings. You'll learn transferrable skills, participate in field trips, and get real-life job experience through internships at local businesses.
Founded at Cincinnati Children's, Project SEARCH is now a nationwide program. Each year nearly 4,000 students enroll in the program throughout the U.S., more than 90% complete the program, and more than 70% find meaningful employment as a result.
Meet Cameron, a Project Search graduate from Easterseals Redwood.
Pre-Employment Transition Services (Pre-ETS)
If you're a student with disabilities, age 14 or older, our Pre-ETS services will help you explore possible careers. Five services are offered:
Job exploration and counseling
On-the-job learning
Counseling about school after high school (reworded to avoid "post-secondary")
Work readiness training
Coaching to improve communication skills and to effectively speak up for yourself (reworded to avoid "self-advocacy")
Pre-ETS services are provided through the State Vocational Rehabilitation agency and require approval of the student's school.
Work & Grow
Everyone who wants to work should have the opportunity to work. Our Work & Grow program provides job coaching and development for people living with intellectual and developmental disabilities who want to learn specific work skills before starting their job search.
We partner with Greater Cincinnati businesses and nonprofits to provide job preparation and job readiness training in community settings. You'll enjoy a mix of paid work experiences, volunteer activities, social recreation, and learn independent living skills. This program may be for you if:
You're a young adult wanting new skills.
You're an older adult seeking a new job in your community, especially if your prior experience is limited to sheltered workshop settings.
Expect to receive individualized attention focused on your personal goals, and work ranging from 2 to 5 days a week. Work sites include:
Neighborhood Sites – small group environment with daily learning activities and a variety of paid work and volunteer experiences
Company Sites – paid work experiences at a single location for those who are ready for more independence on the job, combined with social and recreational opportunities
When you're ready to advance into community employment, our staff can help with training, resumes, and placement.
Ohio AgrAbility
Ohio AgrAbility is a program from the U.S. Department of Agriculture that promotes independence for people in agriculture who want to continue to farm after experiencing a disabling condition. The Ohio State University, Easterseals Redwood, and Opportunities for Ohioans with Disabilities have partnered to bring this program to Ohio farmers.
Ohio AgrAbility's goal is to provide education, resources, and technical assistance to those individuals and their families so they may continue to be successful in agriculture. Learn more.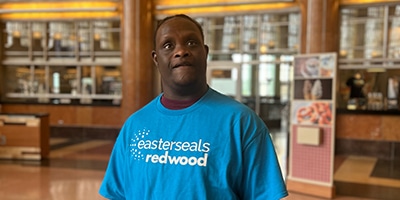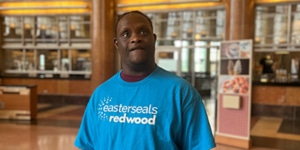 We understand the challenges youth face as they work towards next steps after completion of high school.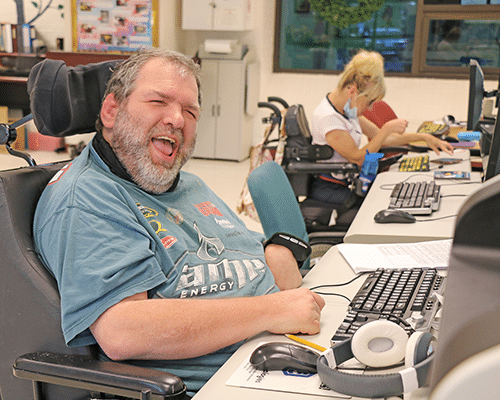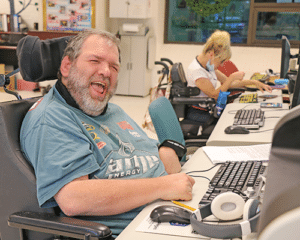 We have a wide range of programs and services that meet you where you are and empower you to grow and develop and reach your full potential.