Youth and Young Adults with Disabilities
Employment Programs for Youth and Young Adults with Disabilities
Transitioning from School to Work can be a difficult process to navigate for families and our youth and young adults. We understand the challenges youth face as they work towards next steps after completion of high school.
Easterseals Redwood provides the following services to youth and young adults with disabilities through support from vocational rehabilitation funding and local school districts through Southwest Ohio and Northern Kentucky.
Pre-ETS
Career Exploration and Readiness
Project SEARCH
Summer Employment
Pre-Employment Transition Services (Pre-ETS)
Pre-ETS services help students with disabilities, starting at age 14, to explore their career interests.  Five services are offered:
Job exploration counseling
Work-based learning
Counseling on post-secondary opportunities
Work readiness training
Instruction on self-advocacy
Pre-ETS services are provided through State Vocational Rehabilitation agency, and require approval of the students school.  If you need assistance in requesting this service, contact Melissa Shannon at mshannon@eastersealsredwood.org
Career Exploration and Job Readiness
We prepare the emerging workforce of today for the jobs of tomorrow through Career Exploration and Job Readiness – your Career Connection!
If you decide that college is not for you, Easterseals Redwood offers in demand career exploration and workforce skill development. These services are available to individuals 17 – 23 years of age and residents of Butler, Clermont or Warren Counties.
To learn more visit https://bcwworkforce.com/youth-emerging-workforce-solutions/
If you would like assistance with creating your career plan, contact Walt Junewick at wjunewick@eastersealsredwood.org.
Project Search
Project SEARCH is a national school-to-work program that provides entry-level work experience in business settings. Founded at Cincinnati Children's, Project SEARCH is now a nationwide program. Each year nearly 4,000 students enroll in the program throughout the U.S., more than 90% complete the program, and more than 70% find meaningful employment as a result.
Easterseals Redwood has been a partner in offering Project SEARCH for over 12 years.
Easterseals Redwood provides job coaching and job development for Project SEARCH in partnership with Boone County Schools, Butler Tech, and Warren County Career Center.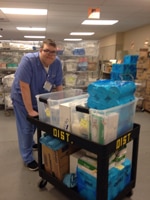 Zach is a Project Search participant who works in the Distribution Department at Atrium Medical Center. He checks the inventory of supplies, orders replacements, and delivers them to their designated closets.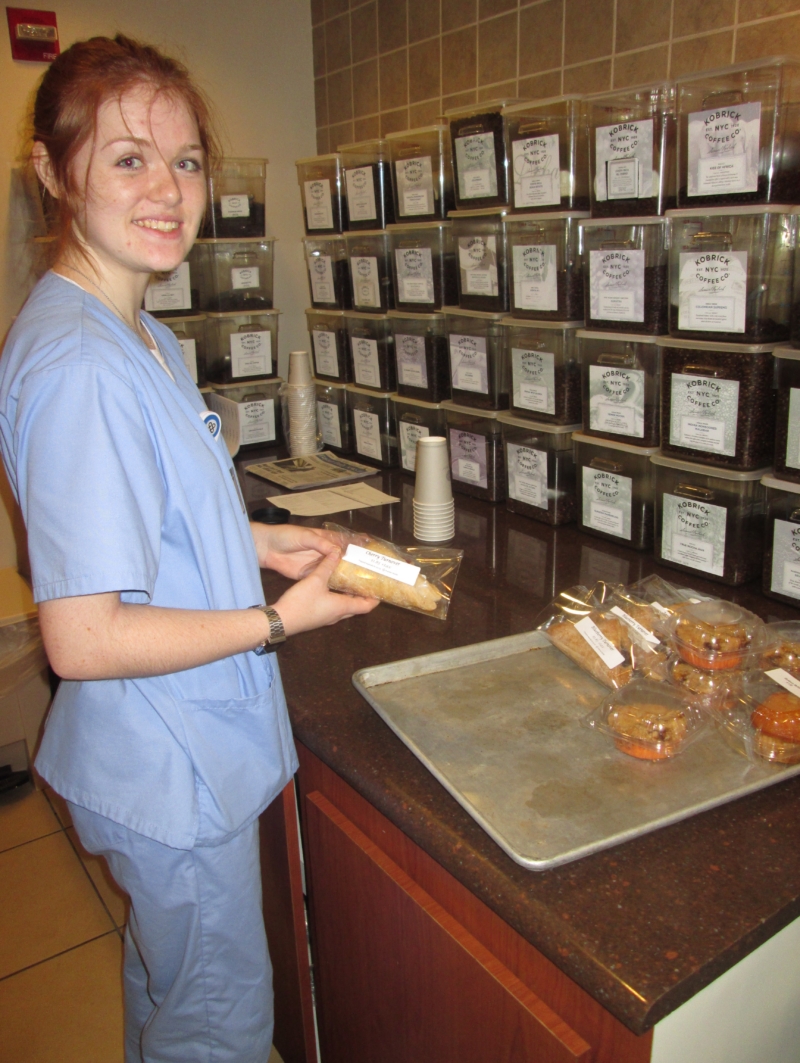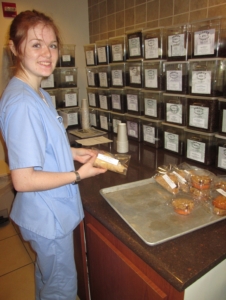 Erin is a Project Search participant who works in the coffee shop at Atrium Medical Center. There she is involved in packaging and dating the pastries.
Meet Cameron, a Project Search graduate from Easterseals Redwood.
Summer Employment
Through funding from Opportunities for Ohioans with Disabilities, a five week summer employment experience is offered. Youth have the opportunity to work in the community at various community employment partner sites like: City BBQ, Refresh Collective, and the Hyatt Regency.