Programs for Children and Infants with Disabilities
All infants and children with disabilities deserve the opportunity to have a strong start in life so they can reach their fullest potential. Our programs are carefully designed to do just that.
We start early, often at infancy, to ensure a solid foundation. Medical care, therapy, and rehabilitation services all are available. Our services are complemented by equipment and devices (both low-tech and high-tech) that can be tremendously helpful to children who have unique challenges. This specialized equipment can improve and/or help children maintain their independence in the home, at work, school, and play.
Our inclusive environment is for children with and without special needs, including those with complex medical needs. Our program is recognized with a five-star rating (the highest) by Kentucky's Division of Child Care, and is accredited by the National Association for the Education of Young Children.
Photo at top of this page courtesy of PRC-Saltillo. Used with permission.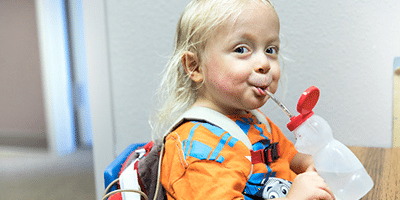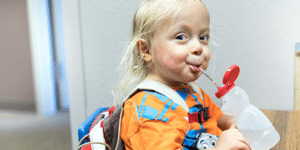 Special nursing services for children with complex medical needs in an all-inclusive quality learning environment. Care is provided as directed by each child's personal physician.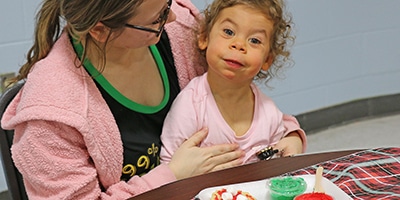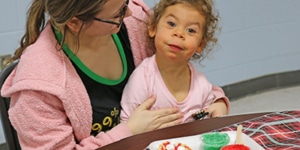 Our specially trained staff provide the right amount of stimulation and exploration to help children develop the skills they need to grow. Degreed early childhood teachers provide preschool education to children with and without disabilities, following a nationally-recognized curriculum for kindergarten readiness.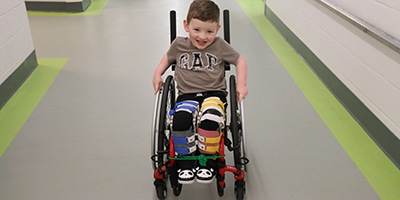 After the school day ends, and during summer break, we provide children with learning opportunities that are both fun and educational.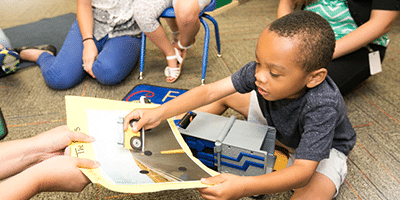 Therapy can increase independence, success, and engagement at home, work, and school. Our experienced team is dedicated to providing the appropriate therapy to help individuals of all ages achieve their goals.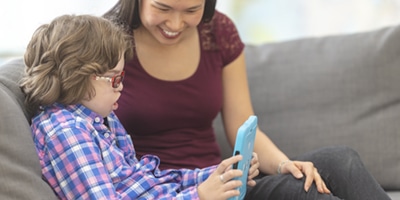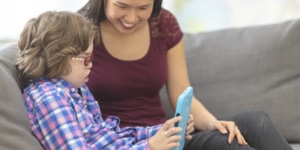 The ATRC has a wide selection of assistive technology devices that range from low tech to high tech. These devices fall into the categories of learning and cognition, seating and positioning, hearing, vision, communication, computer and environmental access, and recreation and leisure.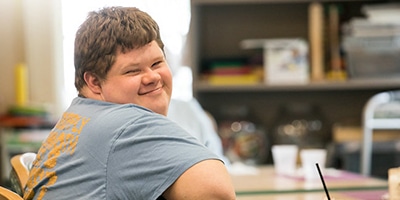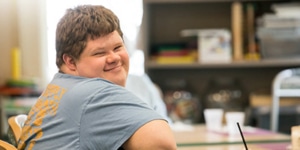 We provide enriching activates for children and youth (ages 5-21) with medically complex conditions, both during and after school hours.