Military & Veteran Services
Supporting Our Military and Veteran Community
by Connecting, Educating, Advocating, and Collaborating
Easterseals Redwood Military & Veteran Services helps bridge the military and civilian communities by connecting service members, veterans, and their families to resources that lead to success during and after their time in the military. Our vision is to provide services to improve the quality of life of service members, veterans, and their families, reducing potential factors that contribute to the feeling of loss of connection, unemployment, and homelessness.
Our team of veterans and family members serving veterans provides direct one-on-one support. Team members understand the challenges of ending a military career and reestablishing themselves as civilians. Each one left military service for a different reason: end of enlistment or commission, retirement, or medical discharge. They have personally experienced the changes that occur when their military careers end: lost mission, purpose, and bonds of friendship forged in service to the United States of America.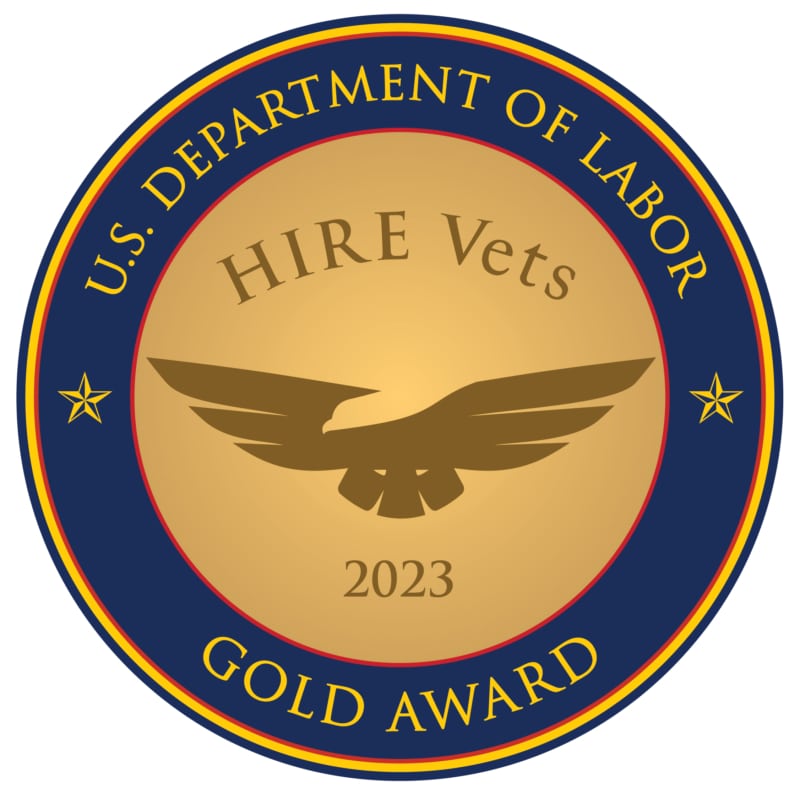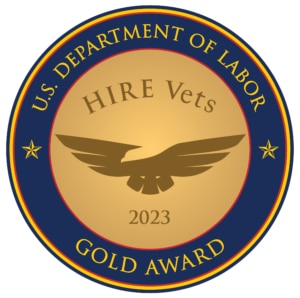 In November, U.S. Acting Secretary of Labor Jule A. Su has recognized Easterseals Redwood as one of the recipients of the 2023 HIRE Vets Gold Medallion Award.
Easterseals Redwood is one of more than 800 companies nationwide that have proven a commitment to hiring veterans and ensuring they have long-term careers that use the diverse skills they honed while in the service.
Recipients of the 2023 HIRE Vets Medallion Award meet rigorous employment and veteran integration assistance criteria, including veteran hiring and retention percentages; availability of veteran-specific resources; leadership programming for veterans; dedicated human resource efforts; pay compensation and tuition assistance programs for veterans.
Serving Local Veterans, Service Members, and Families Every Day
Easterseals Redwood is committed to serving veterans, service members, and families in the Tri-State regardless of discharge status. Our pledge is to meet every veteran's specific needs by connecting them with the resources they need to find success in their lives—during emergencies, in finding employment, as they transition from the military to the civilian world, or in pursuing education and job training.
We assist an average of 320 annually, and since 2012, have served over 3,900 veterans, placing 1,100 veterans in employment. We've served 400 homeless veterans, 305 of whom were placed in employment.
If you are having thoughts of suicide or becoming self-destructive, qualified responders are ready to help you right now.
The Veterans Crisis Line is available every day, 24/7, to veterans, service members, National Guard and Reservists, and their family and friends. Your call is FREE and CONFIDENTIAL.
Klekamp Military and Veterans Center
Easterseals Redwood will soon open the region's first of its kind Military & Veteran Center to serve veterans, military, and their families. This state-of-the-art facility will provide one location for services, support, and resources – eliminating "navigation frustration."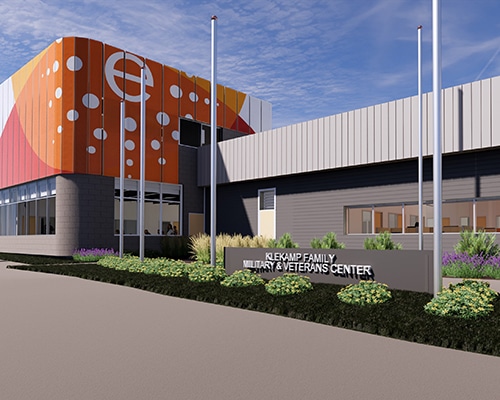 Community OneSource
Veterans can benefit from a wide range of government resources, and a growing number of private and non-profit organizations who are eager to give-back to veterans in recognition of their service. Numerous community organizations have developed programs to assist veterans with needs not addressed by their government benefits. We make veterans aware of the services available to them.