Services for Young Adults
We help youth and young adults find a sense of purpose and fulfillment, instilling in them a profound belief in their own potential.
Services aimed at helping youth and young adults with disabilities find meaning in life are instrumental in promoting inclusion, self-determination, and overall well-being. Ranging from physical and occupational therapy to employment training, these services acknowledge and accommodate the unique needs and capabilities of each individual.
For youth facing economic disadvantages, we help break down barriers to entry and foster a sense of belonging in the workforce. Our services not only transform lives but also contribute to a more diverse, inclusive, and compassionate society, where the talents and contributions of all individuals are recognized, valued, and celebrated.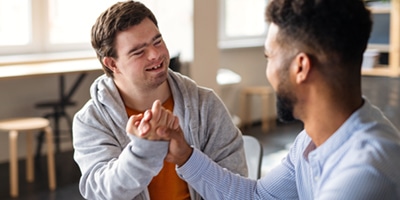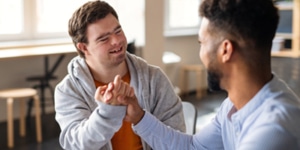 We support youth and young adults with disabilities as they move on to the next life stage. A successful transition from school to adult services, post-secondary school, or employment is our goal.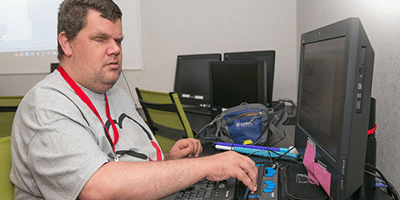 Our Fort Mitchell, KY campus is one of five regional assistive technology resource centers in Kentucky, known as KATS. The mission is to make assistive technology easily obtainable for people of any age and/or disability.